Have you ever wondered why many retirees consider Portugal as one of the best places to live? Does the answer seem obvious to you? Good weather, nice food, safety, quality of life. Get familiar with the procedure to obtain a residence permit for you and your family.
What are the reasons to consider Portugal a unique place to live your retirement?
1. Good weather. Nice food. Safety. Quality of life
It is true that all these factors are relevant, but after the initial charm, many retirees bump into evident bureaucracy in the process of obtaining their residence visa.
This may happen because of a lack of knowledge of Portugal's immigration laws, because of uncertainties whether one's profile meets the necessary requirements, or still, because one knows little about the country itself.
It goes without saying that the application for a residence visa for retirees requires both knowledge and preparation. It is essential to make sure that you meet the requirements that are put forward by local legislation.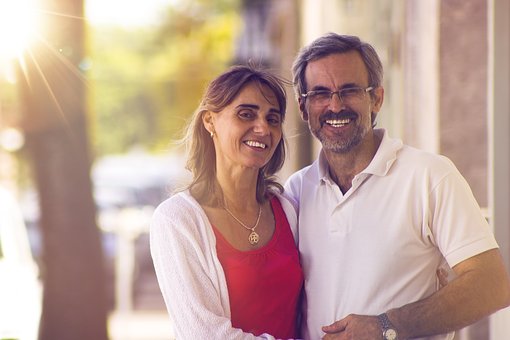 2. Residence visa for retirees. Visa D7. Characteristics
The residence visa for retirees is provided for in the Portuguese Aliens Act, which allows its holder to enter Portuguese territory and apply for a residence permit. This visa is valid for 4 months.
The residence visa for retirees must always be requested at the Portuguese Consulate in your country of origin or residence, given that, with the correct visa, you will be able to apply for a residence permit.
The average term to obtain a residence visa for retirees varies from 30 to 60 days.
3. Visa requirements. Profile
During the visa procedure at the Consulate, you may be called for an interview to detail both your goals and means of subsistence in Portugal.
Normally, it is expected that you prove your means of subsistence for a period not inferior to 12 months. There has been some discussion on this topic, specifically on whether the money you will use should be in a Portuguese bank account or not.
There is no legal obligation to have these means in Portugal, but obviously, by making you make your income or means of subsistence available in Portugal, your guarantee that you will have enough means of living for your family becomes more convincing.
In practical terms, it is currently required that an amount equal to or higher than the national minimum wage is put into a Portuguese back account.
Thus, in addition to demonstrating your interest in the country and exposing your goals, it is appropriate to provide reliable evidence that you have sufficient means of subsistence.
Portuguese legislation considers subsistence sources to be stable and regular as long as they are sufficient for the essential needs of the retiree and, if this is the case, of his/her husband/wife and minor children. These essential needs refer to food, shelter, health care and hygiene.
4. Necessary documents. Residence visa application for retirees
In addition to proof of your means of subsistence, you will also have to present:
an application form
a valid passport
two identical, recent pictures
a valid travel insurance
a requirement for a Portuguese criminal record query
a criminal record certificate from the country of origin or the country in which you have been a resident for over one year
accommodation conditions, referring to the place in Portugal where you will reside
proof of your amount of retirement income
a declaration of income tax
proof that you have an income that guarantees your subsistence in Portugal
5. How does the visa procedure work? Phase one
After the initial documents analysis at the Consulate and having been granted your visa, the Consulate will then issue the visa in your passport, allowing for your regular entry into Portugal.
If you already find yourself in Portuguese territory, you should arrange an appointment with the Foreigners and Borders Service – SEF to start your application for a residence permit.
At this point, the appointment is made when issuing the visa. In case you need to make any changes, you should contact SEF directly.
6. Residence permit. Phase two
You must then prove that you meet the following requirements for applying for a residence permit:
to be in the possession of a valid residence visa (issued by the Consulate)
the inexistence of any fact which, should it come to the knowledge of the competent authorities, could prevent the permit from being granted
to be in Portuguese territory
to be in the possession of sufficient means of subsistence
to have registration at the Portuguese Social Security, whenever applicable
the inexistence of condemnation for a crime which in Portugal is punishable by deprivation of freedom for more than one year
the inexistence of a period of interdiction of entry in Portuguese territory, following a removal measure from the country
the inexistence of any indication in the Schengen system
the inexistence of any indication in the integrated information system of SEF
7. Residence permit. Relatives
As soon as you find yourself in Portuguese territory, you can arrange for a residence permit request for your family members – spouse or minor children.
Please take into account that your family can enter Portuguese territory on a tourist visa, if they are natives of one of the countries exempted from entry visa in Portugal.
The application for a residence permit for family members is provided for in legislation by means of family reunification.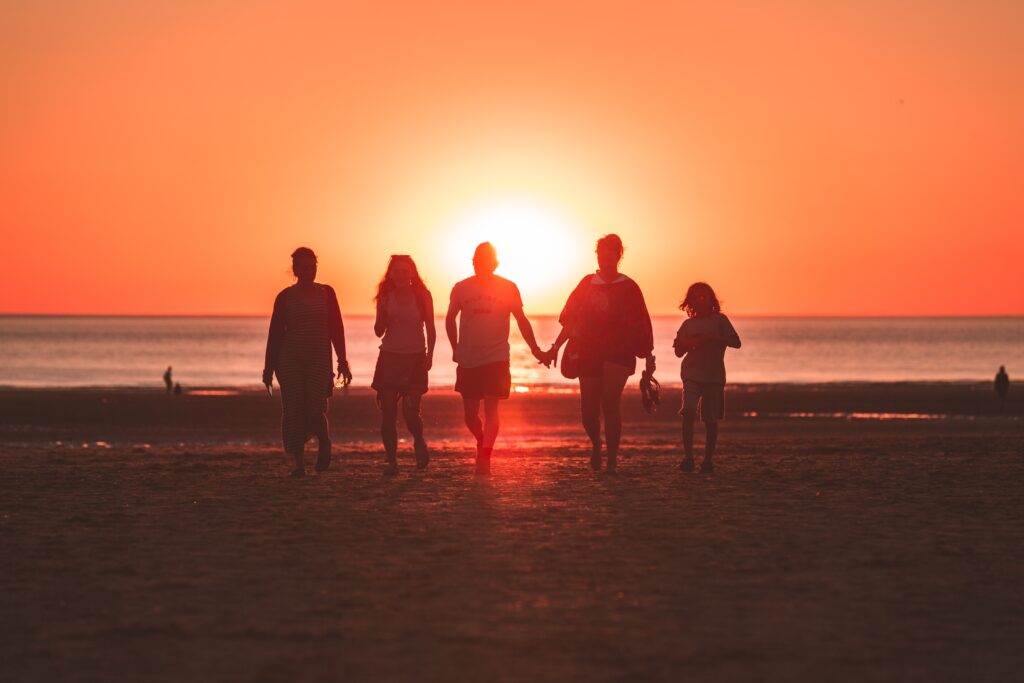 8. Family reunification. Necessary documents
Portuguese law provides that a retiree with a valid residence permit is entitled to family reunification with the family members that depend on him/her or that live with him/her.
In order to apply for the right to family reunification, you must meet the following conditions:
accommodation (housing)
means of subsistence
documents attesting the existence of family bonds
authenticated copies of travel documents of family members
If your family members are unaccompanied, you can apply for family reunification at SEF, even before your relatives enter Portuguese territory.
9. Other factors to be considered by applicants from Brazil
As stated at the start of this article, factors such as language, climate and security are usually some of the reasons considered by retirees when choosing Portugal to live their retirement.
However, there are more elements that motivate this choice, mainly since some of these can only be found in Portugal.
Factor 1. Tax regime for non-habitual residents
The tax regime for non-habitual residents from Brazil allows incomes to be taxed only in Brazil.
However, this procedure is not automatic. In fact, your request must be submitted and justified at the Finanças in Portugal, using a specific form to this end.
It should be noted that this procedure is seldomly used by Brazilian retirees, as they already benefit from an Agreement to eliminate double taxation, in effect between Brazil and Portugal.
This agreement provides that incomes earned in one of the two countries must be taxed only by the country that is paying the benefit.
Therefore, if you receive your retirement benefit in Brazil, it is in this country that your taxes will be deduced.
Factor 2. Social security contributions agreement
In addition to the tax factor, the possibility of adding the deducted contribution time in Portugal, through the Segurança Social, and the deducted time in Brazil, through the INSS, also constitutes an attractive for retirees.
In some cases, retirees are familiar with this reality, as they are already retired in both countries. In alternative cases, people are in the process of retiring and want to take advantage of the opportunity granted by the bilateral agreement, making Portugal a place of choice to live.
Factor 3. Public health network
Another factor is related to health, a topic much considered by retirees. In this regard, Brazil and Portugal have an agreement that allows the use of the public health network in both countries.
However, in order to use the Portuguese public health network, both you and your family members must deal with the request for the Attestation of the Right to Medical Assistance (form PB-4) in Brazil, which allows protection in the area of health to foreign Brazilian citizens in Portugal.
Thus, upon arriving in Portugal, you and your family will be entitled to medical and hospital assistance (emergency or regular), equally applying to the purchase of medicines.
The PB-4 certificate can be requested easily. The interested party must apply for it with the health secretaries or health precincts in the city of origin. Both the main visa holder and its dependents will be able to access this service in Portugal.
Therefore, to issue the Certificate of Right to Medical Assistance, you must present the following documents:
RG
CPF
Passport
Proof of Brazilian residence
However, it is now possible to apply for the PB-4 certificate online. This greatly facilitates your application, especially for retired visa applicants.
Factor 4. Exchange of the Brazilian CNH for the Portuguese driving license
Another benefit that can be enjoyed by you and your qualified family members is the agreement that allows you to exchange your Brazilian driver's license for a Portuguese driver's license.
Since the two countries have an agreement in this regard, when you receive your residence permit, you can apply for an exchange of the Brazilian driver's license.
Therefore, in order to request the exchange of your Brazilian driver's license for a Portuguese driver's license, you need to present the following documents:
a residence permit
a valid passport
a Tax Identification Number
an original and valid Brazilian license
a medical certificate confirming good health conditions
In addition to the aforementioned documents, it is also necessary to present a declaration of authenticity of the National Driver's License – Brazilian CNH. This document can now be requested at the Brazilian Consulate.
After gathering all these documents, the request to exchange the Brazilian license for the Portuguese one can be requested at the counters of the Institute of Mobility and Transport – IMT.
Thus, when the documents are submitted, your signature and photograph will be captured by webcam. Afterwards, you will receive your new driving license at home through registered mail.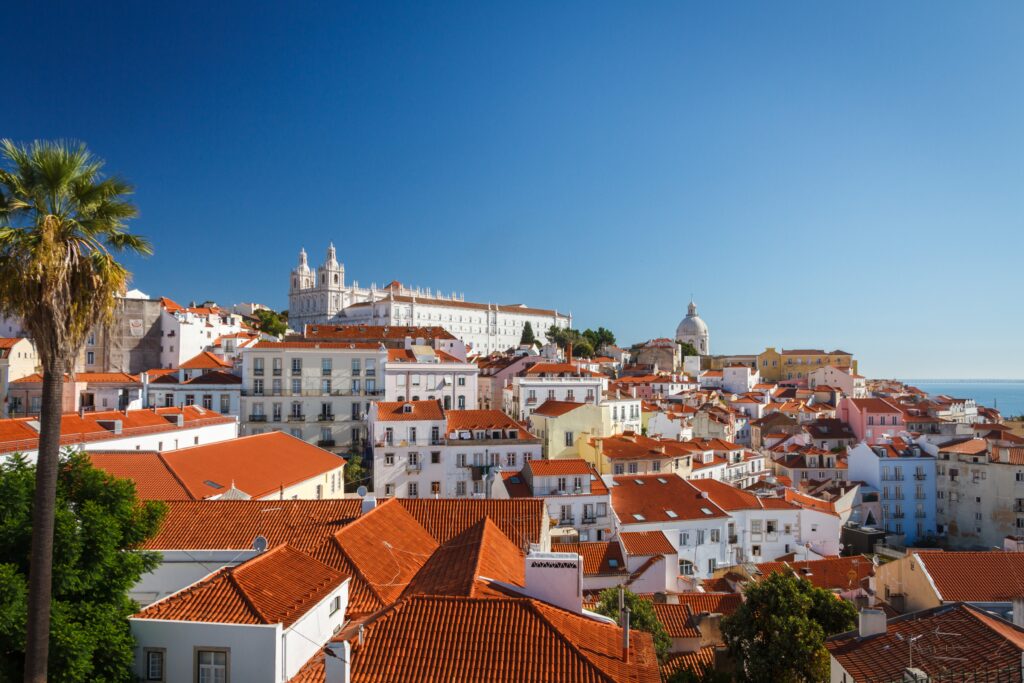 Factor 5. Equal rights status
After obtaining a residence permit in Portugal, the retiree and his family may also apply for the Equal Rights Statute provided for Brazilian citizens in Portugal and Portuguese citizens in Brazil.
In this sense, Brazilian citizens holding the Statute will have the same rights and duties as Portuguese citizens, except for some exceptions provided for by law, such as access to the positions of President of the Republic, Prime Minister, Service in the Armed Forces, diplomatic careers, etc.
Access to the Equality Statute, as well as the exercise of rights or the fulfillment of duties therein, does not imply the loss of nationality of the country of origin.
For the granting of the Equality Statute of civil and political rights and duties, Brazilian citizens must be of legal age and have a valid residence permit.
The application for the Statute is made through a specific form provided by the Foreigners and Borders Service – SEF, with the attribution of the Equality Statute being the responsibility of the Minister of Internal Administration.
In addition to the completed form, you must also provide a nationality certificate and photocopy of your residence permit.
The certificate of nationality can be requested at the Consulate of Brazil, where the following documents must be presented:
original passport
proof of original residence permit
proof of original marital status, which may be a Brazilian birth, marriage or divorce certificate
After all the documentation has been delivered, and the decision is favorable to the granting of the Equality Statute, registration with the Central Registry Office will be provided, in a proper book of registration of the Statute for Brazilian citizens in Portugal.
In addition, it should be noted that Brazilians who have the concession of the Equality Statute will be able to request and purchase the Cartão de Cidadão, which is the identification card of national citizens in Portugal.
Factor 6. Acquisition of Portuguese nationality
Portuguese nationality can be granted to retirees who have lived in Portuguese territory for more than 5 (five) years.
It is a naturalization process, as long as on the date of the request, you prove:
to be older or emancipated under Portuguese law;
to have been a legal resident in Portuguese territory for at least five years;
have sufficient knowledge of the Portuguese language;
have not been convicted, with final judgment, to a prison sentence of 3 years or more;
to not constitute a danger or threat to national security or defense, due to your involvement in activities related to the practice of terrorism, under the terms of the respective law.
10. Conclusion
As we have seen above, in addition to the aspects known to many retirees, Portugal also ensures other factors, since the existing bilateral agreements between Brazil and Portugal are facilitating mechanisms that aim at cooperation for the development of both countries and their citizens.
However, it is possible that you are unaware of this context and cannot measure how significant these agreements are.
In this way, I suggest you reflect upon the following: you don't have to be a foreigner in Portugal in order to understand that these factors are important even in your country of origin.
The existence of facilitating mechanisms for such fundamental issues in the lives of all of us – such as tax authorities, social security, health and equality – are paramount, regardless of the location where you currently live with your family.
Moreover, being certain that the chosen country is safe and offers a good quality of life is not enough.
Above all, you need to analyze the resources that will contribute to and facilitate your effective integration and that of your family.
It is useless to be in an ideal place, if you or your family cannot live in it.
In conclusion, Portugal has many advantages to offer to Brazilian retirees that other European countries do not have. For this reason, it can be considered as a unique place to live your retirement outside of Brazil.
(Vanessa C. Bueno)
vanessa@odireitosemfronteiras.com
*Note: text updated on 23/4/2020
Translation of: Visto de residência para aposentado em Portugal: o guia absolutamente completo
[*Image source: Unsplash, Pixabay]