Young foreigners that want to emigrate to Brazil in search of new opportunities must be aware of Normative Resolution No. 94 of 16 March 2011, in force since 14 April 2011, date of its publication.
This Normative Resolution provides the granting of Visa to foreigners, students or recent graduates that are going to Brazil as part of an exchange program.
These young foreigners must have the opportunity for a social and work-related international learning experience that is lived in a labor environment so as to improve their initial academic training. In addition, they will also exchange knowledge as well as cultural and professional experiences.
The validity of this Visa is up to one year. It is not possible to apply for an extension. Those that wish to stay in Brazil can do so through other criteria, such as a Work Visa, provided that they meet the requirements.
The granting of Visa for students and recent graduates requires prior authorization from the Brazilian Ministry of Labor, which must be requested by the employer in Brazil.
Thus, it is the Brazilian Ministry of Labor that evaluates and authorizes the hiring of foreigners.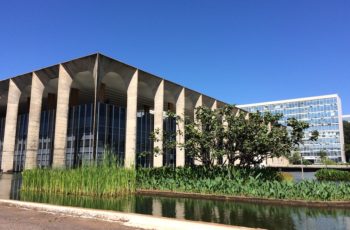 However, young foreigner that are open to new opportunities definitely have to consider this opportunity, taking into account the high demand for investment right now in Brazil. Moreover, companies that are operating in Brazil have since long sought skilled workers.
To conclude, this Visa may facilitate the experience of many young people on the booming Brazilian market. Do not hesitate to look for companies that offer these opportunities.
(Vanessa C. Bueno)
vanessa@odireitosemfronteiras.com
* Translation of:
Brasil aprova visto para estudantes e recém-formados
Receba conteúdos exclusivos sobre Portugal e Brasil

Não enviaremos spam. Respeitamos sua privacidade.
[*Images: Pixabay]